Bohemian Earrings Categories And Care
Boho earrings are a cherished adornment for women of all ages. If your go-to hairstyle is an updo or a simple ponytail, earrings can deliver a dash of sophistication or vivacity to your overall appearance. But how does one select boho earrings? Below, we provide some insights for your consideration.
Boho Earrings Selection Guide
Emerald Green Earrings: These elegant earrings radiate sophistication and femininity, marrying a lush emerald green hue with a hint of gold. This distinctive ethnic style is an ideal match for flowing dresses.
Tassel Earrings: Picture the charm of tiny tassels teamed up with a Bohemian maxi dress. Sitting by the ocean in a flowing dress and these earrings, feeling the cool sea breeze, paints an idyllic picture. The vibrant design of the tassel earrings is audacious and one-of-a-kind.
Gold Gemstone Earrings: The gold base set with artificial gemstones gives these earrings a luxurious appeal. The crescent moon design created by the curved design, coupled with the enigmatic allure of the green moon, makes them a perfect partner for a Bohemian maxi dress.
Round Earrings: These have a celestial quality, evoking the dreamcatcher from the drama series "The Heirs," which filters out nightmares, leaving only sweet dreams. The nude color enhances the skin tone, especially when paired with a beach outfit and an updo.
Round Beaded Earrings: The unpretentious round design, adorned with dainty crystal tube beads, pairs well with summer maxi dresses. While they are simple, they add a twinkle to your ears and radiate a holiday spirit.
Exaggerated Geometric Drop Earrings: The over-the-top geometric drop design, embellished with diamonds, gives these earrings a simplistic yet dynamic feel. The gradient colors resemble the sea's varying depths, augmenting your overall persona.
How to Style Earrings?
Korean-style Pendant Earrings: These earrings with long tassel details, delicate rhinestone embellishments, and unique petal shapes, are suitable for a range of occasions. Popular internet influencer "Little Chili" has been noted pairing these accessories to bring out a captivating summer vibe that's both beautiful and elegant!
Black Velvet Ear Studs: These are classy and refined, enhancing your feminine aura. The circular black shape is visually appealing, with gold edges imparting a Korean-style feel.
Luxurious Rhinestone Tassels: These are exceedingly opulent earrings featuring a vibrant parrot design made of rhinestones and delicate tassels. These limited-edition earrings are certainly worth adding to your collection.
Gold Wire Rose Pearl Earrings: These are a must-have for sophisticated women, featuring delicate rose petals in a soft hue with gold wire hook details and complete pearl drops. The straightforward design is adaptable to many outfits.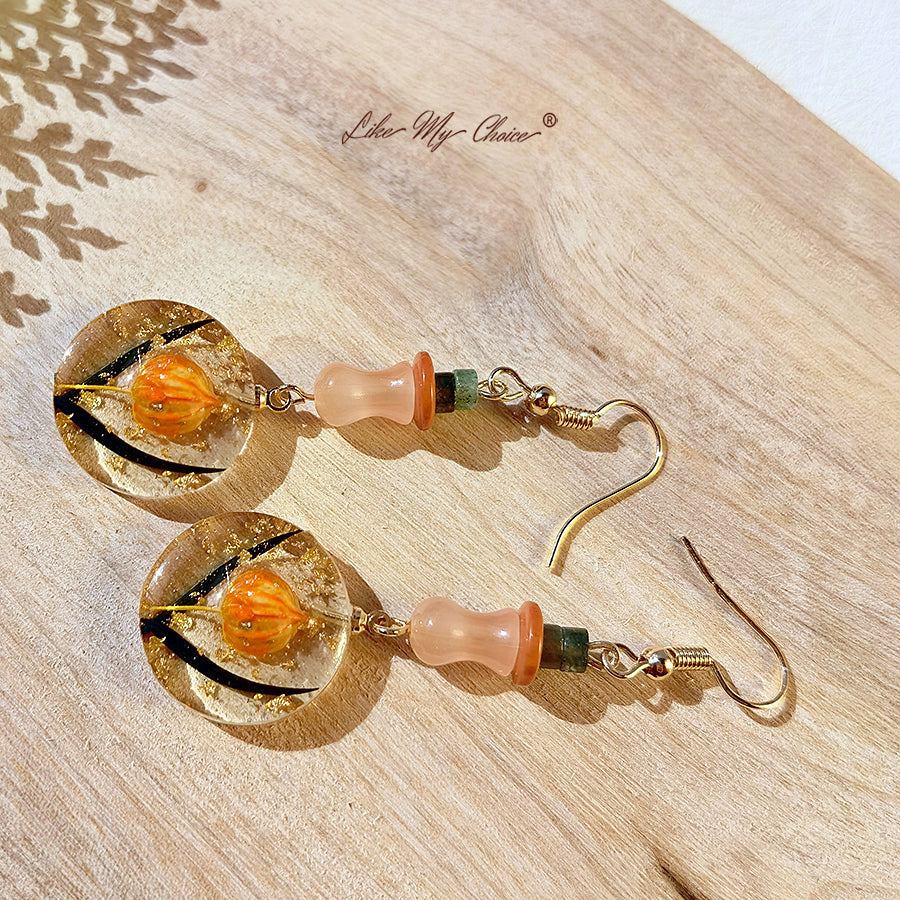 How to Choose Boho Earrings Based on Face Shape?
The choice of earrings often depends on one's face shape, hairstyle, and skin tone. The right pair can enhance your overall look. Typically, individuals with round faces should steer clear of round earrings and large danglers, as they may exaggerate the facial width. Beaded or tassel earrings can elongate the facial appearance. Girls with petite earlobes may opt for larger or heavier earrings to gradually stretch the earlobes.
People with long faces should refrain from wearing long pendant or beaded earrings, as they can elongate the face even more. Bean-shaped earrings can be a better choice.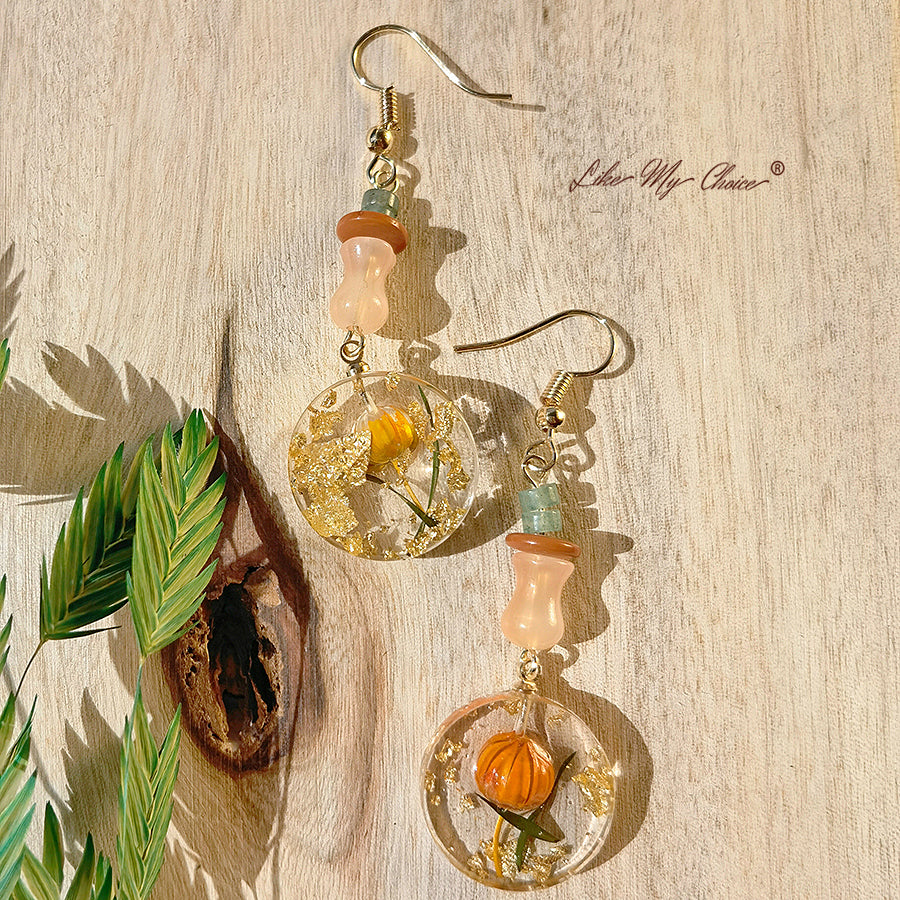 Accessorizing Tips
Consider the occasion when choosing jewelry. Opt for elegant pieces for formal events, simple and energetic ones for work, and light, non-metallic ones for sports or leisure activities. Match your jewelry with your outfit. Fine jewelry pairs well with evening gowns at banquet events, while unique fashion accessories are often better suited for casual wear. Remember that the rules for wearing jewelry differ by gender. While women have a wide range of jewelry options, men should primarily wear rings and avoid wearing more than three pieces simultaneously. For women with round faces, round earrings are generally not flattering; a long necklace with a pendant is often a better choice to help balance facial proportions. It's essential to respect cultural customs and meanings when choosing jewelry. The style and material of a necklace should reflect your personal taste. Rings have traditionally symbolized love, and different fingers signify different relationship statuses: a pinky finger indicates singleness or temporary singleness, a ring finger signifies marriage, a middle finger indicates being in a committed relationship, and an index finger denotes a desire to marry. If you're wearing a bracelet or bangle, avoid wearing a watch on the same wrist. In summary, a pair of dazzling boho earrings can amplify your overall aura and persona. These beautiful accessories can enhance your look, lending a youthful and vibrant touch. Summer is the ideal season to showcase these stunning accessories, turning you into a fashion maven wherever you go.
---