DIY Reindeer Antler Headbands 2022
No matter what time of year it is, you can always find a use for a reindeer antler headband! They're perfect for accessorizing any outfit, whether you're going for a festive holiday look or want to add a touch of whimsy to your everyday style.
'Tis the season for all things festive, including reindeer headbands! If you're looking for a fun and easy holiday craft, look no further. This tutorial will show you how to make your reindeer antler headbands using just a few simple materials.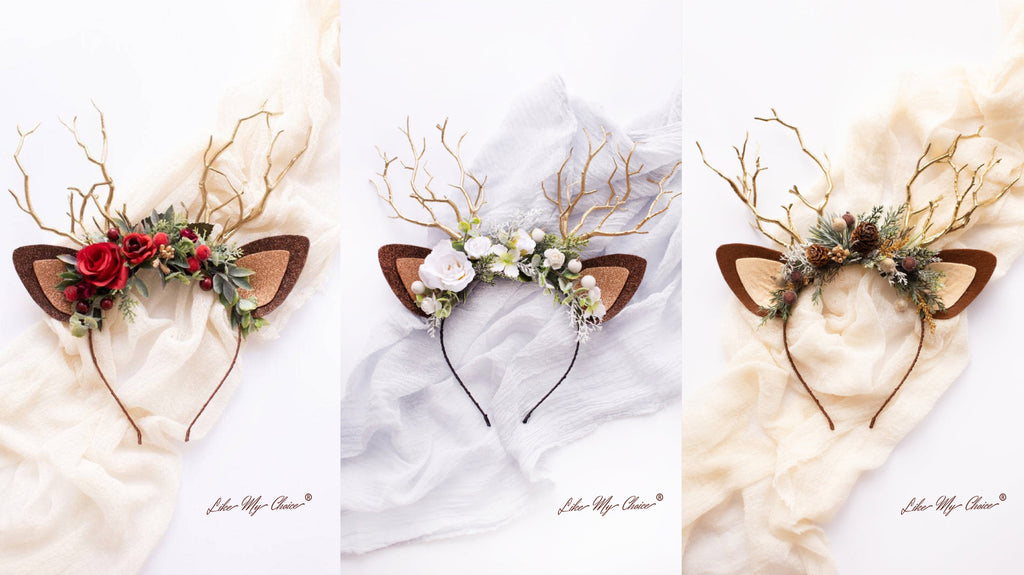 Raindeer headband DIY materials needed
1/2 yard felt in brown and white, as you need
Scissors
Hot glue gun and glue sticks
Ruler or measuring tape
Pencil
Brown pipe cleaners
White pom poms
Elastic hair ties
Step-by-step DIY reindeer headband instructions
Assuming you have all the supplies ready, creating a reindeer antler headband is a simple process that the headband can complete in just a few minutes.
Start by hot gluing the mini pom poms to the top of the headband, spacing them evenly apart.
Next, take the brown pipe cleaners and twist them around the headband, starting at the base of the pom poms and working your way down.
Once you reach the end of the pipe cleaners, use hot glue to attach the googly eyes just above where they meet.
Finally, give your reindeer a cute little nose by hot gluing on a red pom or felt circle. And that's it! Your DIY reindeer antler headband is now complete.
Tips for making the perfect Reindeer Antler Headband
Choose the right size of the headband. Reindeer antlers come in various sizes, so pick a headband that will fit your head comfortably.
Attach the antlers securely. You don't want your antlers falling off in the middle of your holiday party! Make sure to attach them securely to the headband using hot glue or anotheWear with pride!r strong adhesive.
Add some festive embellishments. Once your antlers are attached, you can get creative and add festive embellishments like pom-poms, sequins, or even a red nose!
 Your homemade reindeer headband is now complete! Wear it pridefully, and enjoy all the compliments you will receive.
Photos of the finished antler headband
Assuming you have followed the steps in the blog article to create your reindeer antler headbands, this section will provide photos of the finished product. In addition, it will offer a few tips on how to style the headbands for maximum impact.
When taking photos of your finished product, capture the full headband in all its glory. If possible, take a close-up shot to show off the intricate details. Why not try wearing your headband with a festive holiday sweater or dress for styling tips? Or, if you're feeling extra bold, try rocking it with jeans and a tee – reindeer antlers are surprisingly versatile!
Conclusion
This easy DIY project is perfect for holiday parties, Christmas photo shoots, or adding a festive touch to your everyday style. With just a few supplies and a little time, you can create your reindeer antler headband that is sure to turn heads. So get creative and have fun with this simple project!
But where can you find the best reindeer antler headbands? Here at LIKEMYCHOICE Reindeer Antler Headbands, we've got a great selection of high-quality headbands perfect for any occasion.
Whether you're looking for a simple design or something more elaborate, we've got something to suit your needs. Plus, our prices are unbeatable! So please Don't wait. Come and browse our selection today!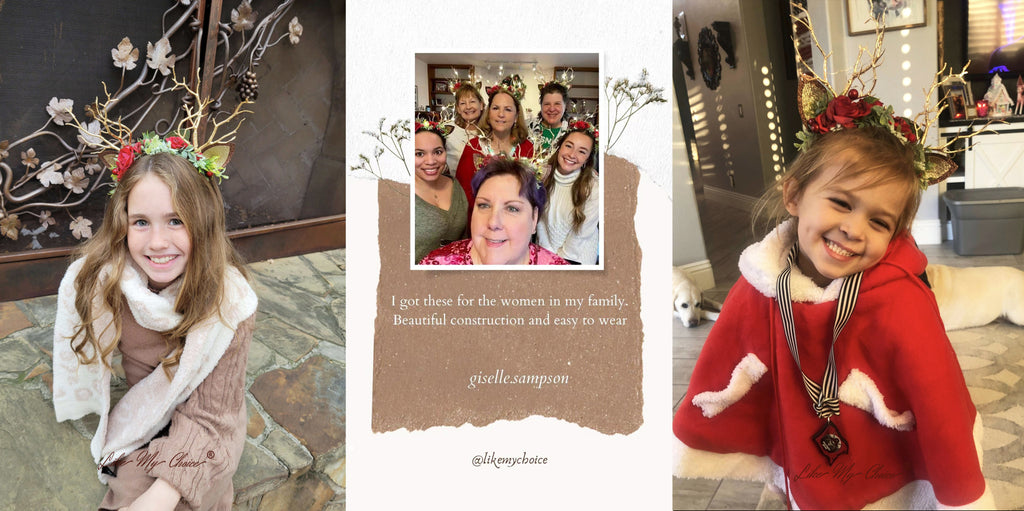 The best place to buy reindeer antler headbands
There are many places to buy a reindeer antler headband, but the best place to buy one is from a reputable online retailer. There are many benefits to shopping online for a reindeer antler headband in LIKEMYCHOICE:
You can usually find a better selection of headbands online than in a physical store.
You can often find better prices online than in a physical store.
When you shop online, you can have the headband shipped directly to your door, which is convenient.
---