How To Mix And Match Boho Jewelrys To Have A More Stylish Look?
If you're like me, you probably love boho jewelry, like rings, earrings, necklaces, and pressed flower jewelry. It's fun and colorful and always makes me feel more put-together.
But sometimes, I feel like I'm wearing too much of it, and I look more like a walking boho advertisement than someone who's just expressing their style. So how much is too much? Read on to find out!
Boho jewelry trends
Boho jewelry is about layering different pieces to create a unique and individualized look. There are no hard and fast rules about how many pieces of boho jewelry you should wear at once, but a good rule of thumb is to mix and match different colors, textures, and materials.
One of the great things about boho jewelry is that you can have fun with it and experiment with different combinations. So go ahead and pile on the bracelets, necklaces, and rings. The more, the merrier!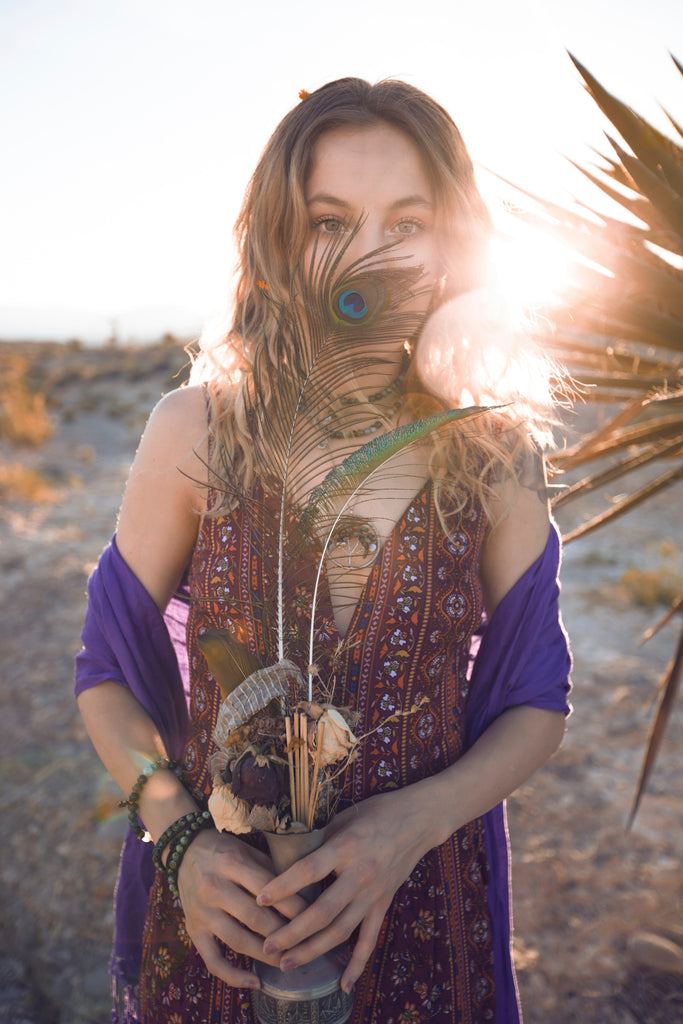 How to mix and match boho jewelry
Boho chic is all about being relaxed and free-spirited, which means there are no actual rules for accessorizing. However, if you're new to the boho aesthetic, you might wonder how to mix and match all those beautiful jewelry pieces. Here are a few tips to help you get started:
Start with one statement piece. A chunky necklace or a pair of colorful earrings can be the perfect starting point for your boho jewelry look. From there, you can add additional pieces like bracelets and rings, keeping in mind that less is more.
Don't be afraid to mix metals. Mixing gold and silver is a hallmark of boho style, so don't be scared to mix and match different metals in your jewelry.
Incorporate natural elements. Stones, wood, and shells are often used in boho jewelry, so try to incorporate some elements into your look.
Keep it fun and eclectic. The best part about boho chic is that there are no rules, so have fun with your jewelry and mix and match different pieces until you find a look you love!
Boho jewelry styling tips
When it comes to boho jewelry, more is more! Layering different pieces together is key to achieving that effortless, bohemian look.
Here are a few tips on how to style boho jewelry:
Start with an essential necklace or pendant and build from there.
Layer different types of jewelry, such as necklaces, bracelets, and rings.
Mix and match different metals for an eclectic look.
Add in a few statement pieces to make your outfit pop.
So go ahead and pile on the jewelry! With these styling tips, you'll achieve that perfect boho chic look.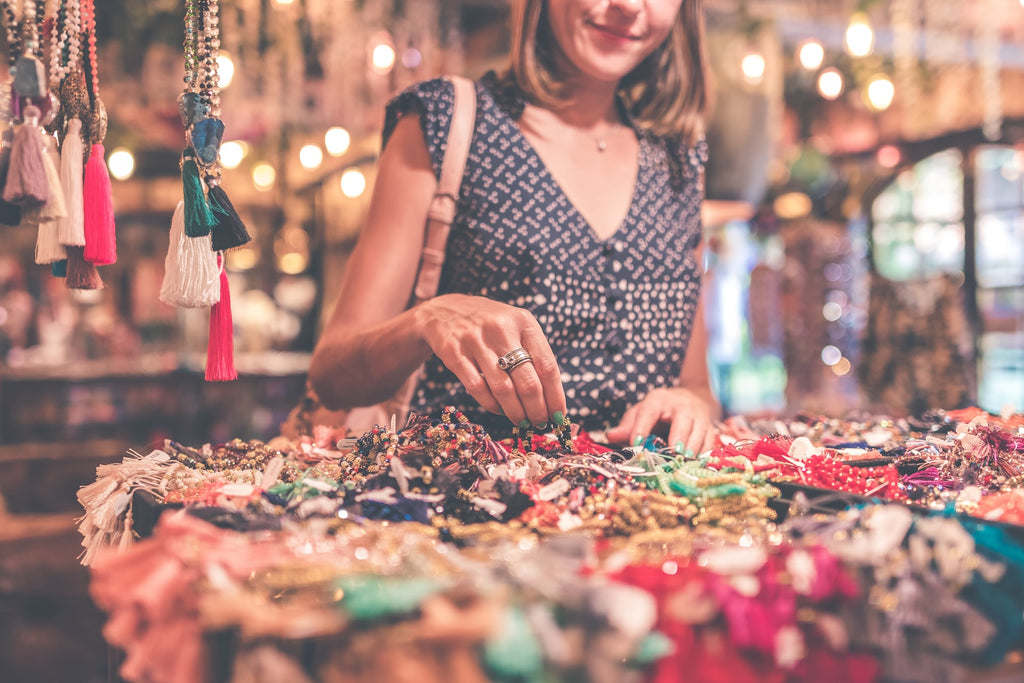 The best places to buy boho jewelry
Boho jewelry is all the rage these days. But where should you go to buy the best boho jewelry? Here are some of the best places to check out:
1. LikeyMyChoice: A

 handicraft store that offers unique Boho Design Accessories, including Boho Jewelry, Crystal Earrings & Flower Headbands. Whether you are searching for a piece of fine jewelry set for a wedding or to add some sparkle and sophistication to your wardrobe. LikeMyChoice makes a unique gift for you.

2. Etsy: Many independent jewelry makers on Etsy sell beautiful boho pieces. You're sure to find something unique and special here.
2. Boho Betty: Boho Betty is a UK-based store specializing in bohemian-inspired jewelry. They have a great selection of items, and their prices are very reasonable.
3. Free People: Free People is always ahead of the trends, and their boho jewelry selection is no exception. This is the place to go if you're looking for on-trend pieces.
4. ASOS: ASOS has a great selection of boho jewelry, and they often have sales and discounts so that you can snag some great pieces at a fraction of the cost.
5. Forever 21: Forever 21 is another excellent option for affordable boho jewelry. They have a wide range of styles to choose from, so you're sure to find something that suits your taste.
Conclusion
Everyone has their fashion taste. Wearing jewelry adds more fashion elements to your style.
Boho jewelry is one option out of your jewelry collection. To maximize your style, you can wear it alone or with other jewelry to make your look more stylish with your style. It's all about mixing and matching different colors, textures, and materials to create a unique and individualized look.
So have fun with it and experiment with different combinations until you find a look you love!
---