What is Boho Wedding Style 2022? (With Boho Jewelry)
The Boho wedding style is all about natural, effortless beauty. It embraces long loose hair, natural make-up, and stunning boho jewelry.
If you're planning a bohemian wedding in 2022, here's everything you need to know about this popular style, including the best boho jewelry to complete your look.
What is the boho wedding style?
Boho wedding style is all about being natural, carefree, and unique. It's a style that celebrates individuality and personal expression.
Boho weddings are often held outdoors, in natural settings like parks or beaches. The decorations are usually straightforward, with an emphasis on nature. Flowers are a typical decoration, as are plants and trees.
The bride and groom usually wear simple clothes, without much fuss or frills. The focus is on being comfortable and relaxed rather than looking perfect.
Bohemian jewelry is often kept to a minimum, with just a few simple pieces that complement the overall look, including rings, earrings, necklaces, and pressed flower jewelry. Boho wedding style is about being unique, so there's no need to conform to traditional ideas about what looks good.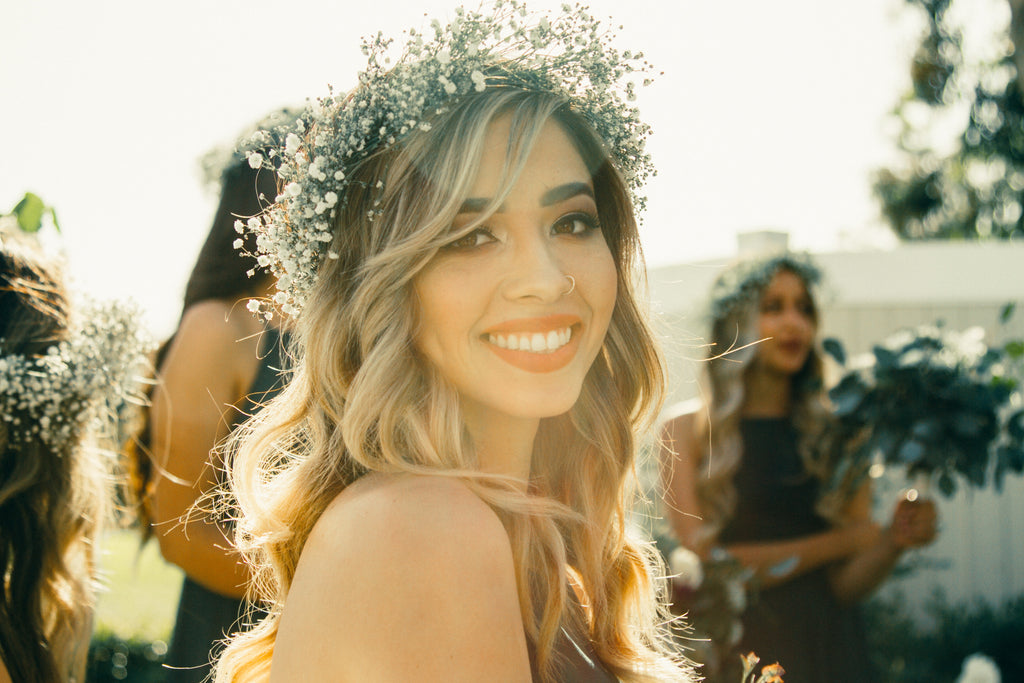 The history of boho wedding style
The history of the boho wedding style can be traced back to the late 1960s. At that time, there was a growing trend for young people to reject traditional values and embrace a more relaxed, natural lifestyle. This new lifestyle was often associated with music festivals and the hippie movement.
One of the critical features of the boho wedding style is that it is very relaxed and informal. There are no strict rules or traditions that need to be followed. It means that couples can put their stamp on their wedding day.
The Boho wedding style is often characterized by bright colors, floaty fabrics, and flowers. Boho jewelry is also an essential part of the look, with many brides opting for floral headbands or statement necklaces.
If you are considering a boho-themed wedding, there are lots of great ideas you can take inspiration from. Pinterest is a great place to start your search for inspiration. Many helpful articles and blog posts online about planning a boho wedding can be found online.
How to achieve a boho wedding style with boho jewelry
Boho wedding style is all about being natural, relaxed, and free-spirited. It's about embracing your unique individuality and expressing yourself in a way that feels authentic to you.
One of the best ways to achieve a boho wedding style is through your boho jewelry choices. Boho jewelry should be earthy, organic, and whimsical. Think of pieces made with natural materials like wood, stone, or shells. Or go for something with vintage or bohemian vibes, like a delicate necklace or charm bracelet.
Your wedding dress is also great for showing off your boho style. Look for flowy, ethereal gowns in natural fabrics like cotton or linen. And don't be afraid to accessorize! A pretty scarf or headpiece can make your look pop.
Finally, don't forget the details! Boho weddings are all about creating a laid-back, fun atmosphere. So choose decor and food that reflects that vibe. Things like colorful lanterns, paper garlands, and homemade pies will all help to create a truly unforgettable day.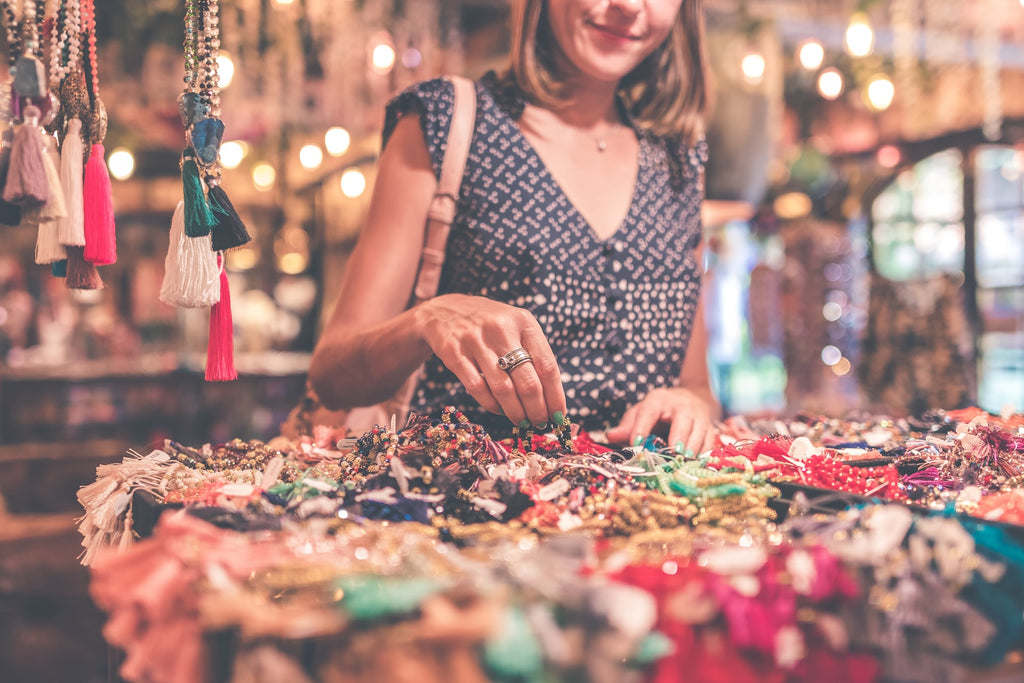 Boho wedding style tips
Boho wedding style is all about being unique and expressing your personality. One way to do this is by choosing boho jewelry that reflects your style. Here are some tips for selecting the perfect boho jewelry for your wedding:
Choose Statement Pieces: Boho jewelry is about making a statement. Look for pieces that are bold and eye-catching.
Mix and Match: Don't be afraid to match different jewelry pieces. This will create a more eclectic look that is distinctly boho.
Choose Natural Materials: Boho style often incorporates natural materials like wood, stone, and shells. These materials add an earthy element to the overall look.
Accessorize: In addition to jewelry, don't forget to accessorize with other boho-inspired items like hats, scarves, and handbags. These items can help to complete the look.
Alternatives to boho wedding style
There are many different wedding styles to choose from, so deciding which is right for you can be challenging. Considering a boho wedding, you should keep a few things in mind.
First, boho weddings tend to be more casual than other types of weddings. Your dress code will be more relaxed, and you may not need to wear a traditional wedding dress. You can also expect your guests to dress more casually than they would for a formal wedding.
Second, boho weddings often take place outdoors. You'll need to be prepared for all kinds of weather conditions, and you may need to provide tents or another shelter for your guests.
Third, boho weddings typically have a lot of personalization and DIY elements. From the invitations to the decorations, everything should reflect your unique style.
If you're looking for something alternative to a boho wedding, there are plenty of other options. You can go for a more traditional style or choose something unique. There's no wrong choice, so long as it reflects your personality and makes you happy.
Conclusion
Boho wedding style is all about being unique, natural, and carefree. If you want to add a bit of bohemian flair to your big day, you can consider incorporating some of these trends into your wedding décor.
From earthy colors and organic materials to free-spirited details like dreamcatchers and macramé, there are endless ways to infuse boho vibes into your special day.
And don't forget the essential accessory of all—boho jewelry! Whether you choose dainty pendants or colorful statement pieces, put on some parts of boho jewelry to match your wedding dress or outfit, and these beautiful jewelry pieces can make your boho wedding style shine. For this kind of once-a-life experience, you want to have your best memory forever.
---