We Support Independent Artisans Widely
Our Collaboration with Global Artisans: Celebrating Handcrafted Excellence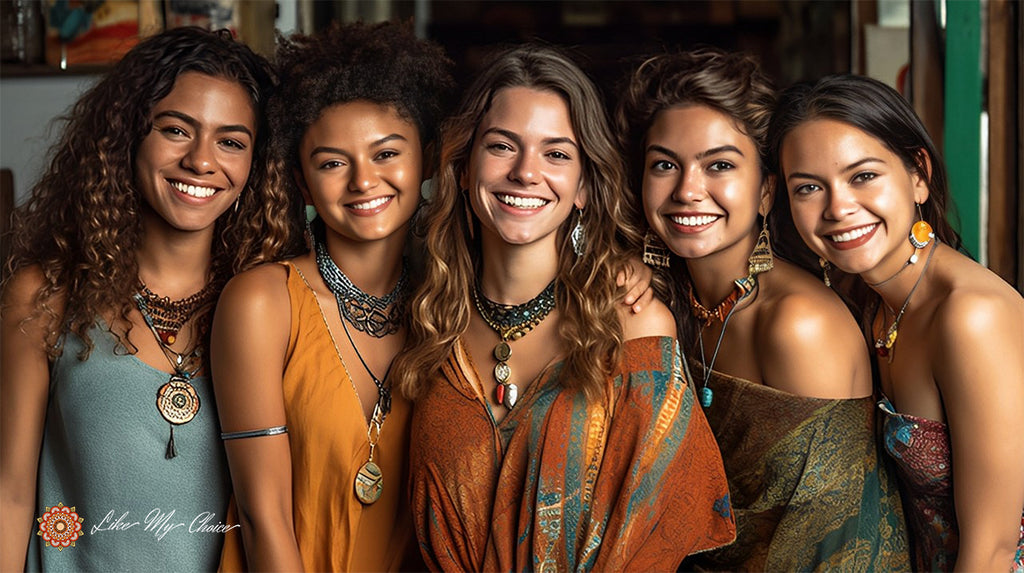 ( Five artisan designers who collaborate with LikeMyChoice: Isabella from Mexico, Zola from South Africa, Sophie from Canada, Madison from the United States, and Beatriz from Brazil )
At LikeMyChoice, we have the privilege of partnering with a diverse community of talented artisans from around the world. Together, we bring you a curated collection of exquisitely handcrafted products that embody the true essence of craftsmanship.
Our brand story is one of embracing creativity, originality, and the rich cultural heritage that each artisan brings. We wholeheartedly support the ingenuity and passion of these artisans, who pour their heart and soul into every creation.
By collaborating directly with artisans, we foster fair trade practices and ensure that they receive fair compensation for their exceptional skills and dedication. This not only sustains their livelihood but also preserves and promotes traditional craftsmanship techniques that have been passed down through generations.
We take pride in our commitment to environmental sustainability. Conscious of our responsibility to the planet, we prioritize materials and production processes that align with eco-friendly principles. From the careful selection of sustainable materials to the use of natural dyes, we strive to minimize our impact on the environment.
By choosing LikeMyChoice, you are not only acquiring a one-of-a-kind handcrafted piece but also supporting the livelihood of artisans and contributing to a more sustainable future. With each purchase, you become a part of a global movement that celebrates the beauty of handmade creations while respecting the environment.
We invite you to explore our collection, where each product tells a unique story of cultural heritage, skilled artistry, and a shared commitment to craftsmanship. Discover the beauty and authenticity of handcrafted excellence at LikeMyChoice.